We appreciate your selection of our office to serve your famiy's needs, every step of the way!
Here are a few of the services we provide and what to expect when becoming a patient with Western Michigan Pediatrics.
---
Well Child / Preventive
We follow the American Academy of Pediatrics Guidelines. When possible, please call 2 months in advance to schedule your child's visit.
Immunizations are given during the well child exam as well. We follow the AAP and CDC's recommended vaccine schedule.
Newborns should see their doctor within three to five days after birth and within two to three days after leaving the hospital.
Babies should be seen at age 1 month, 2 months, 4 months, 6 months, 9 months and 12 months.
Toddlers should be seen at age 15 months, 18 months, 24 months and 30 months.
After age 3, children should see their doctor once a year.
---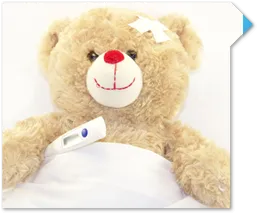 Illnesses and Injuries
We have same day appointments available for urgent illness and injury visits. Please call the office as soon as necessary to schedule such an appointment.
---
Asthma Clinic
Patients with a previous history of asthma are evaluated at least twice a year, at both the patient's physical and 6 months following with the asthma coordinator.
The Asthma Coordinator does spirometric testing, discusses possible new asthma medications and/or changes in current medications. They also demonstrate the use of an inhaler if necessary; how/when to take asthma medications, discuss patient's triggers and go over questions and concerns.
---
Nutritionist
We have nutrition counseling available every other Wednesday alternating at each of our locations. Our staff can schedule an appointment with her. E-visits are also available with the nutritionist.
---
Lactation Consultant
A Certified Lactation Consultant is available each week on Tuesdays to our moms who have breastfeeding concerns. Talk to our staff to schedule a session.
---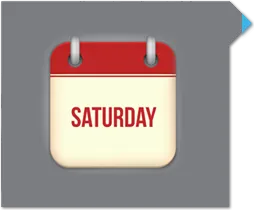 Saturday Hours
Our Jenison office is now open Saturday mornings for urgent illness or injuries for all patients from both locations. Call the office when we open at 9am to allow our nurses to schedule an appointment for your child.
---
Telephone Service
Telephone Service is provided by our office staff during the day, and through a nurse answering service after hours. There is a $25 charge for after hour calls. If you have a life threatening emergency, please call 911 or take your child to the nearest emergency department.
---
Care Manager
Our Care Managers are available to help our patients during complex times dealing with illnesses, medications or specialists. They work with the physicians to guide patients through times of transition.